Shopping Cart
Your Cart is Empty
Thank you for your business!
You should be receiving an order confirmation from Paypal shortly.
Exit Shopping Cart
Handmadee in Vermont......













Click here to add a short description
Earthmuffins original recipes.
Promote health, relaxation, refresh & recharge your life…..
Herbal blends sustaining sources
Organic leaves, flowers, whole herbs, citrusy, deliciousness make
Fresh sun teas, put on ice or hot cup
Before bed or work.
Enjoy our 12oz. Fresh packed Organics .
Share with family & friends….
Offering my best brews…
The following list are handcrafted blends
Of whole local farm fresh organics with whole coop tea leaves.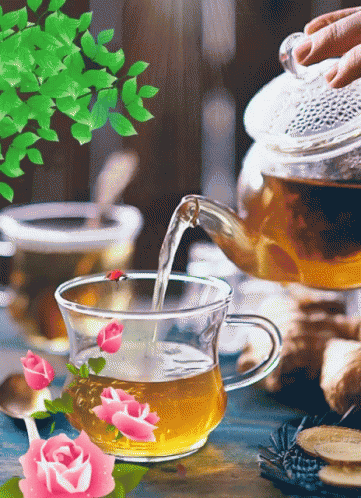 Lemon Lavender Lush tm

Island Time Herbal tea
Lemon Lavender
This hand blended unique herbal tea bursts both lemon and lavender for the perfect light balance of flavor & aromatics. The lively citrusy lemony …
comes through first and is softened by naturally sweet calming fragrance of lavender. Fresh dried herbals blends a splash of rosehips for color(Vit.C),
Hawthorne, & Lemongrass( flavor boost).
It's vibrant yet soothing cup of herbals you'll savor, Enjoy sipping .
Best after workouts - fresh iced.
Free shipping. Eco bagged tied with ribbons.
Jars sold @ local farmers markets.
Island Time -

Deep ZZZ's Herbal Tea
When you're tired get some real zzz's. Forget caffeine .
Make this great tea & drink at the end of your work shift,,, when you're home & you really want to fall asleep.
Earthy Valarian flavor meets, Smooth
Purple Passion flowers flavor adds calm..
Holy Basil is Tulsi Herb truly promotes calm & Valarian root means sleep well.
Best blends flavor & effective ..works.
Florals-Loose tea- Fresh grade spices.
Packaged safe ( jars sold at Markets).
12oz. Eco- bags tied with ribbon.
Ships same day FREE shipping.
Island Time Harvest Tea for Wild Women
Earthmuffin's Original Wildly Good - Hot or Cold-Mt. Grown Black &
Green Tea leaves ( high caffeine) whole leaves & dried berries . Recharge with Real Herbals bursting berry hibiscus flowers flavor combines spirited Mt. Grown green & full bodied black teas! Enjoy full anti- oxidants support fresh dried Crimson berries ( spicy) with Hibiscus 🌺 replenish your stash tea!
Offering the Ultimate delicious way to spark up Life- Energize , recharge & promote Sharing- a true Herbal garden favorite amongst High Caffeine lovers...
Hand grown & blended for you Wild Mt. & Lake women who work hard everyday celebrate -fresh burst Organic dried crimson red berries & dried hibiscus flowers.Hand dried & blended(berries from sustaining sources.)
Simmer & steep 1-2 tsp. add bit of honey for sweet spice of Life. 1 quart boiling water over the herbs/flowers & spice in canning jar or tea pot (1-2/tblsp.) Steep 20 minutes. Strain into 1/2 gallon jar or pitcher , fill with ice cold water . Serve with ice +sprig of basil leaf or black currant leaf for garnish.Recharge your perk - add sparks to your breaks. It's loaded with caffeine!
We package fresh dried in 120z. Bags for mailing Eco-wrapped tied with ribbons. We ship bags and sell jars at farmers market. Thank you all for coming.
12 0z. Ships in Bags . Enjoy everyday &
lasts all season! Eco wrapped & boxed- (whole Tea leaves sustaining sources). Less pkg. means less weight & cost.
FREE SHIPPING!
Chill Out Herbal Tea

Island Time

relax -recharge
Earthmuffin's original recipe for CHILLIN'. we all need an afternoon "chill" down
Promote mindfulness with Schisandra berry- ful , Good Vit. C support.
Superb flavor blends with light lemony lemon balm, then fruity schsandra berries with homegrown fresh hibiscus flowers .
Pure green & red herbals Calm & relaxing Calming herbs Tulsi Herb (holy basil) , Lemon Balm, Hibiscus flowers 🌺 hand blended with fresh dried Schisandra berries which can support healthy blood sugar and prolong life . Smooth Berry burst of pure flavor..Schisandra berries known to support balance sugar levels in the body. Helps Healthy tips for better living.
12 oz.. Tea gifts ,tea is bagged , wrapped with eco friendly wrapping.
FREE SHIPPING
Island Time Herbal Chai Tea
Island Time Herbal Chai Tea
SOLD OUT, until October.
Blends our Worldly Spices …. Magically delicious- spicy so just right! Caffeine Free! Zero tannins for sensitive throats.Organic 100%
Pure Fresh Dried cinnamon, ginger root, cardamom, anise,cloves, nutmeg & black organic peppercorns. ( sustaining sources).
NO TANNINS.
A world of spices makes for the smooth unique flavor &spicy aromatis makes for pure everyday delight.
Non-caffeinated. Pour 6 oz. boiling water over 1 teaspoon Indian Chai Spice Tea Steep 4-5 min.
If desired top off with steamed milk or non dairy choice, sweeten with honey or sugar to taste. Great iced with almond or oat milk!
A true favorite of Fresh Market Customers! also add a shot of black tea or espresso for another caffeine concoction! Steep 1 teaspoon per qt. Pot or 1/2 per cup. Dried herbals are deliciously potent.Eco bagged & wrapped.
12 ounces fresh pac.
Island Time Seattle Market Spice Tea
Earthmuffin lived in Seattle , favorite tea.
Unique Organic Mt. Grown black tea (sustaining coop sources) offers a very smooth dark delicious first taste then infuses twist of lemon & dried fresh organic mango pieces swirls dark smooth Rick smoky tea flavor with naturally sweet tasty orange bits. Herbals blends Purple coneflowers add soft floral notes.
Great inspiration tea, enjoy with pen & book.
Loose tea - fruity florals- caffeinated
Enrich your tea pots with these fair trade Organics & handpicked apples from the garden. eco bagged & tied with ribbons. 120z. Delicious treat. 🫖 tea.
Free shipping.
Island Time Lemon Ginger Tulsi Tea
Pure Body Cleanser
Earthmuffin's exclusive therapeutic revitalizing herbals to remove toxins from the body. Clean your pipes!
Cleanse your Soul!
Healthy healing choice & delicious !
Hand made with Pure Organic Fresh dried Lemongrass , tulsi ( holy basil), roasted ginger combines fresh botanicals& pink hibiscus petals.
Farm grown handblended flavor .
Supports immune + Vitamin C+ anti-oxidants. Relaxer &cleanser!
no caffeine. Steep 1-2 tsp. Per cup. Add more water to lessen the strength or more for stronger delicious cleansing tea!12 oz. bagged & eco wrapped Free shipping .
Island Time

Lemongrass Tea
Earthmuffins dried Homegrown farm to table at our Island farm & garden studio....Refresh every sip ! Flavorful
100% fresh dried lemongrass. ( single herb)
Sip aromatic lemongrass & ginger soother.
Packaged in safety zip bags packed
fresh 12. Oz. Sold online , Eco friendly wrapped & tied with ribbons.
Free shipping. USA. Please call for gift special occasion details.
Glass Jars are sold at Local Fresh Markets.
Lemongrass Refresh Mint-Island Time Herbal Tea
Offering 100% Organic handblended Herbals for the best Teas......
Earthmuffins' garden grown fresh dried lemongrass & peppermint leaves that's it.shown in canning jars ( sold only at Fresh markets).
Simply delicious - Very aromatic A healing support for digestion & fresh taste . Herbal spicy aromatics .
12 oz. Ships FREE in zip sealed bag no canning jars( only available at Farmers market) pure nothing added.
Island Time Spearmint Leaf Tea
Fresh Minty
Finest fresh grown Garden Spearmint Leaves Tea - dried, cut & sifted.
Light & delicious - stomach soother- a favorite Non- caffeine tea - healthy & cleansing!
12 oz. jar ask for gift sets with candle & or strainers.
We offer Tea Time gift mason jars or Island TeaTime gift boxes please ask .Enjoy FREE SHIPPING
Island Time Gypsy Rose Tea
DARK DELIGHTFUL...Caffeinated
Hand made for Gypsy Souls:Smooth
Full Body Mt. grown Black tea leaves hand blended with garden fresh dried Pink Rose petals hand picked from the garden! Delicious uniqueness. Share with friends! Free shipping. Gift boxes included.
Packaged in 12 oz. Bags shipped fresh. ribbon tied & wrapped in eco friendly materials. Enjoy. ( jars sold at fresh markets only)
FREE SHIPPING
Add this tea strainer to your gift box order for your tea times. Free shipping with Tea orders. Thank you.
/